Services
"I was hungry, and you fed me. I was thirsty, and you gave me something to drink. I was a stranger, and you invited me into your home. I was naked, and you gave me clothing. I was sick, and you cared for me. I was in prison, and you visited me." Matthew 25:35-40
Besides state-run welfare and social services programs, there are a few options that are similar in structure to WHOW™ Inc instead of competing with similar organizations; the Organization will collaborate with these programs to provide as many services as possible to its targeted audience.
Among these are large organizations such as the South Carolina Kids Count, South Carolina Parents Anonymous, Interfaith Community Services of South Carolina, and the South Carolina Center for Fathers and Families. Yet these services are needed in greater numbers, and not one organization has such a large number of services in one location. Further, all of WHOW™ Inc services are completely free of charge.
Program and Service Description
Women Helping Other Women® WHOW™ focuses on helping women and families. The Organization has a variety of educational programs, events, retreats, spiritual workshops, referrals, and other virtual services. The Organization's home-based location in Charleston, South Carolina and online on Facebook, which targets residents in South Carolina, Alabama, Cleveland, Ohio, and the vicinity around these areas. The local services will be available Tuesday-Friday from 9 a.m. to 4 p.m. (and Saturday by special appointment), and the Online Virtual Zoom Center will be open 24 hours a day. WHOW™ offering a suite of services and programs.
The Organization's services are designed for small or large groups, which meet in churches, private homes, offices, and hotel conference rooms, etc., with programs that last anywhere from 2-4 hours to 2-3 day workshops. The Future Youth Entrepreneur Academy is a nine-month program and the Beauty of Esther Spa Project is a six-week project.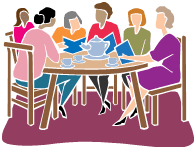 Sessions focus on various topics, non-profit collaborations, networking, including self-esteem, self-awareness, motivation, self-value, problem-solving skills, communication skills, conflict-resolution skills, and leadership abilities. All educational programs, workshops, and retreats are free for all participants.
WHOW™ agrees with the words from author Dr. Kurt Senske of Christian Approach to Organizational Leadership[1] when he says that "people at all levels of an organization, from the boardroom to the individual… are searching to connect their faith and values to their professional lives in a way that brings both personal fulfillment and organizational success." Dr. Senske knows that what is lacking, however, is a framework or blueprint that provides guidance for taking the "whole self" to work.
Dr. Senske continues: "Christians often lack the framework and language that helps them put their faith-based principles into practice at the workplace. Despite their good intentions, a myriad of workplace pressures and daily obstacles prevent them from achieving this goal." The Organization's program services provides a framework to help these individuals take their "whole selves to work" by providing opportunities for-profit and non-profit organizations to support and help their communities by participating in various task forces that are listed under each program.
The Facilitators and Task Force Members of WHOW™ are experienced professionals and paraprofessionals with the skills and competencies that enable them to help with program services and designs. Each Lead Facilitator or Task Force Member has personal experience with the subject matter they are involved with.
Program Strategy
Implementation in 2023 Beauty of Esther Spa Project
Implementation in 2023 Children's Social Etiquette Classes
Implementation in 2023 Portable Family Museum Workshop
Implementation in 2023 Breathing Room Project
Implementation in 2023 Family Management Project
Implementation in 2024 Fathers and Daughters Project
Implementation in 2024 Youth Future Entrepreneur Academy
The Beauty of Esther Spa Project: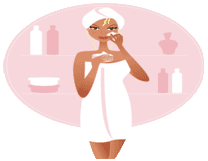 Developed and inspired by the main character of the Holy Bible's book of Esther, who was orphaned at a young age and forced into a relationship with a man she did not know, Esther was still able to rise from these situations and became Queen Esther. WHOW!™ believes that every woman is the queen of her own palace, and the Beauty of Esther Spa Project teaches women how to lavishly treat themselves and create their own personal palace. Women who participate will be part of an online team of 10 women, with an appointed Lead Queen Team Leader, and will receive personal support by e-mail for six weeks. The WHOW!™ volunteer task force for this project includes the following professionals and paraprofessionals:
WHOW™ Assistant Project and Training Director
Spa Owners
Nail Salons Technicians
Personal Shoppers
Massage Therapists
Body Oil Specialist
Candle Distributor
Nutrition Specialist
Physical Trainer
Beauty Consultant
Mental Health Technician/Aid
Website Program Specialists
The Portable Family Museum Workshop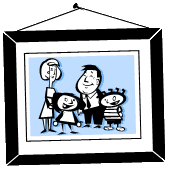 This is a great program for those planning a family reunion, family gathering, or family celebration. In either large or small group discussions, participants begin talking about their family history, and throughout the discussions, the family history will be recorded. The program has a strong emphasis on building family connections and unity; there are several opportunities for general cluster discussions, as well as testimonials and highlighting family talents and spiritual gifts. Through the discussion of family culture, values, and beliefs, individual similarities, the wide range of family interests, and commonalities are explored. A family brochure is created. The WHOW!™ volunteer task force for this project includes the following website services, professionals, and paraprofessionals:
WHOW™ Assistant Workshop and Training Director
Facilitators/Trainers
Event Planners
Researcher on Cultures and Food
Website Specialists
The Breathing Room Project
The Breathing Room Projects is geared towards helping mothers, especially single mothers, who need a little extra support to make their lives easier. Problems with money, time, health, and relationship stresses are examined and WHOW™ provides gifts certificates, resources, supporters, and coupons that can help the participant catch their breath and regain a little "Breathing Room." The WHOW!™ volunteer task force for this project includes the following professionals, website services, and paraprofessionals:
WHOW™ Assistant Project and Training Director
Mental Health Technician/Aid
Time Management Facilitator
Check Card Distributor
Physicians
Family Advocacy Representatives
Home Health Volunteers
Women Ministry Helpers
Facilitators
Trainers
Website Modification Specialists
Family Management Project: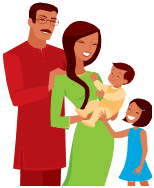 WHOW™ helps all types of families – single mothers and fathers, dual-parent households, older children raising younger siblings, family members raising relatives, and grandparents raising grandchildren – correct any mismanagement that has taken place. Mismanagement in the family causes burnout, and seriously stresses family members until they are unable to cope. This burnout can be avoided when family members learn about its cause and symptoms, how to recognize the problem, and ways they can change their environment to reduce stressful problems.
The WHOW!™ Family Management Project helps the family recognize the cause of mismanagement and facilitates proactively taking steps to solve their problems. Group Facilitators assist families and individuals with the development of skills for proper management of the family as well as how to reach out to community resources and talk with others in similar situations. The WHOW!™ volunteer task force for this project includes the following professionals, services, and paraprofessionals:
WHOW™ Assistant Project and Training Director
Mental Health Technician/Aid
Family Services
Facilitators/Trainers
Home Organizing Expert
Home Decorating Professional
Women Ministry Helpers
Budget Managers
The Fathers and Daughters Project
This program was developed to help daughters ages 6-12 to bond and have a healthy relationship with fathers who are in prison. Research proves there is value in a strong father-daughter relationship. WHOW™ wants to help fathers who are incarcerated become more involved in their daughters' lives. According to the National PTA, father-daughter bonds have the following benefits:[2]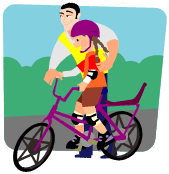 WHOW™'s Fathers & Daughters Project is designed to help build a bond and create a relationship that will achieve the above objectives. The WHOW!™ volunteer task force for this project includes the following professionals:
WHOW™ Assistant Project and Training Director
Teachers
Facilitators
Trainers
PTA Presidents
Prison Ministry Representatives
Prison Chaplin
Prison Warden
Former Father Inmates
Child Therapist
Mental Health Technician/Aid
Children with Father Inmates
State and City Officials
The Youth Future Entrepreneur Academy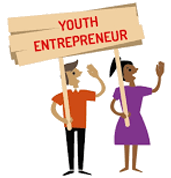 This program is built on the belief that all human beings are born with a natural talent given to them by God. The program is design to identify those talents and then to teach the person how to use them for the good of humankind. Some teen dropouts do not discover their talent until they have been sent to prison. WHOW!™'s program serves as an intervention from the incarceration of teen dropouts. It promotes hopes, dreams, and a productive future, and helps them to become productive, responsible citizens.
The Youth Future Entrepreneur Academy focuses on the talent of artists. The Organization helps them figure out a strategy and a plan to use their art talent. The program teaches entrepreneurship and boosts academic performance by giving young people the tools and confidence they need to connect their talents to their entrepreneur goals. They learn that turning their talents into a business takes a lot of discipline, hard work, and education. Not only will young people learn about themselves, but also they will be given the opportunity to have a mentor who has an art talent. The task force of this project includes the following Professionals and Paraprofessionals Taskforce:
WHOW™ Assistant Academy and Training Director
Facilitators/Trainers
Math Teachers
Reading Teachers
Writing Teachers
Professional Artists (drawing, painting, and other artistic disciplines)
Professional Photographers
Marketing Specialist
Police Officers
Small Business Owner
SBA Representative
Church Leaders
Website Modification Specialists
Mental Health Technician/Aid
Criminal Lawyer
Museum Archivists
School Drop-out Programs
Former Inmates
Probation Officers
Services Form
"*" indicates required fields