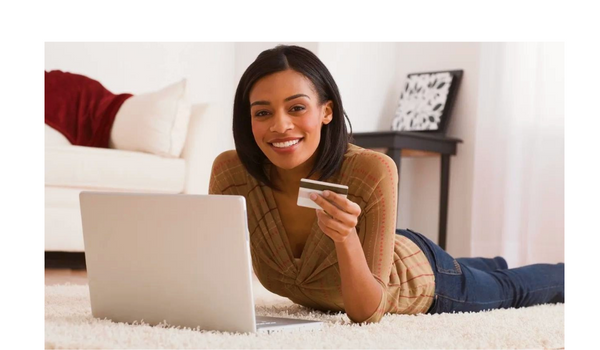 Giftcard Virtual Scavenger Hunt
People enjoy visiting the WHOW™ grassroots community service online website because of its informative high-quality content, and excellent online Zoom service opportunities.
We Have Good News For You!
You are eligible to register and enter the WHOW™ Women Helping Other Women® Inc., Virtual Scavenger Hunt to receive a $25.00 Giftogram Card. You can choose your own giftcard from today's top retailers and restaurants including Amazon™, eBay®, Target™, Best Buy™, Walmart®, and hundreds more! If selected, you will receive a giftcard digitally delivered via email. After you complete the Virtual Scavenger Hunt, check your email! You may have received a Giftogram. If you did, follow the instructions on your Giftogram email and visit the redemption storefront at www.giftogram.com/redeem. Select your giftcard from the options available and enter your Giftogram Code exactly as it appears to unlock your gift. When you select your $25.00 giftcard, you can use your giftcard on multiple cards. For example…try splitting it between a $10 Amazon, and a $15 Starbucks. It's all up to you!
The Scavenger Hunt Rules
To start the Virtual Scavenger Hunt, you must read the instructions carefully and abide by the rules highlighted below.
1. To play the game you must be at least 18 years old.
2. The individual must be a permanent resident of the United States.
3. The giftcard will only be given to individuals who find all the Scavenger Hunt Items.
4. You can only win once a year.
Next, you will need to answer 6 questions about the WHOW™ Women Helping Other Women® Inc. website, it will take less than 15 minutes to complete the Scavenger Hunt. The Virtual Scavenger Hunt can only be played in the following states:

South Carolina, and Ohio.
The first person to register on the 5th and 15th of the month will receive a $25 gift card on the 7th of the next month.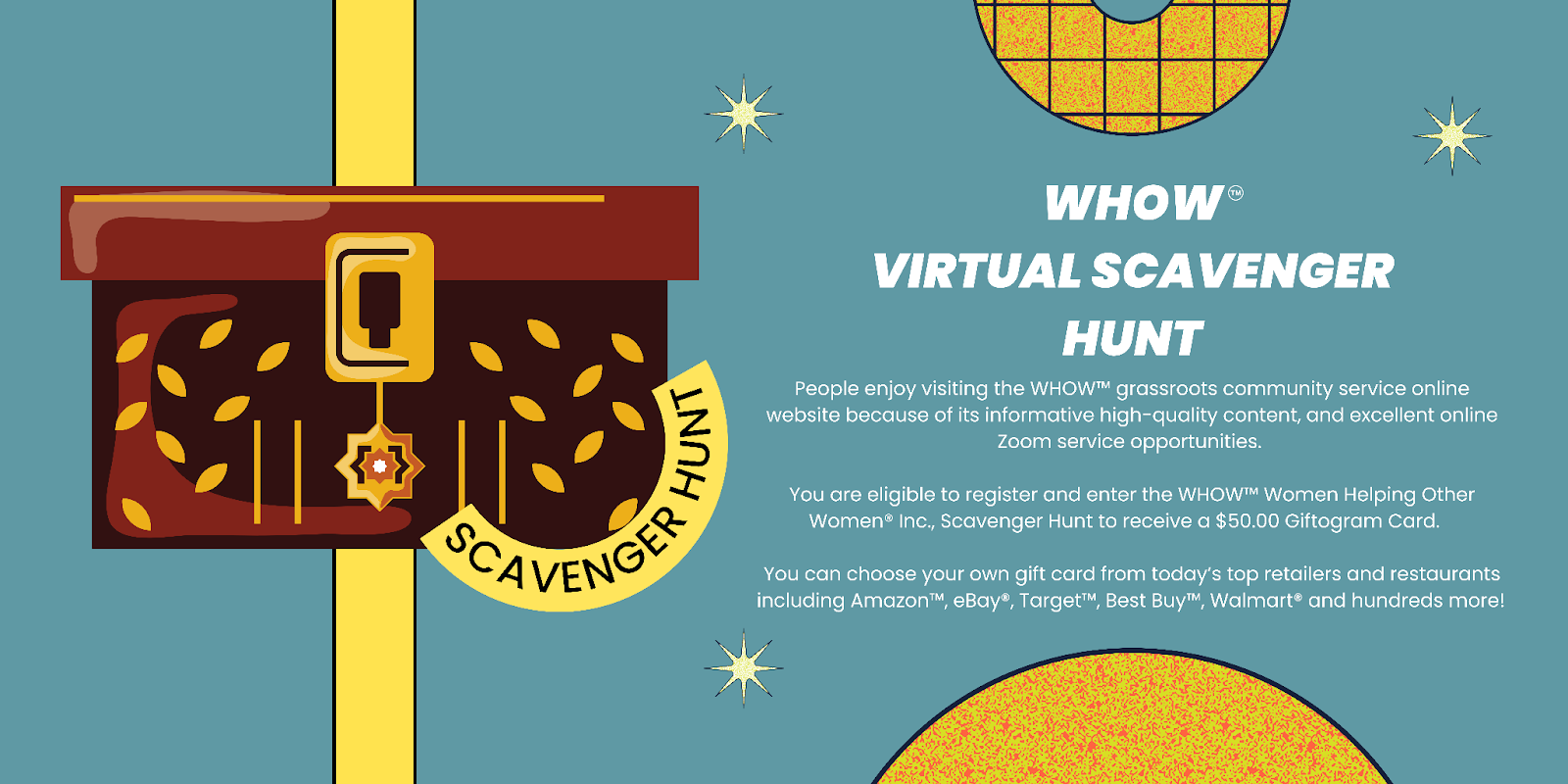 Let the Virtual Scavenger Hunt Begin!
Thank you so much for participating in this virtual scavenger hunt!